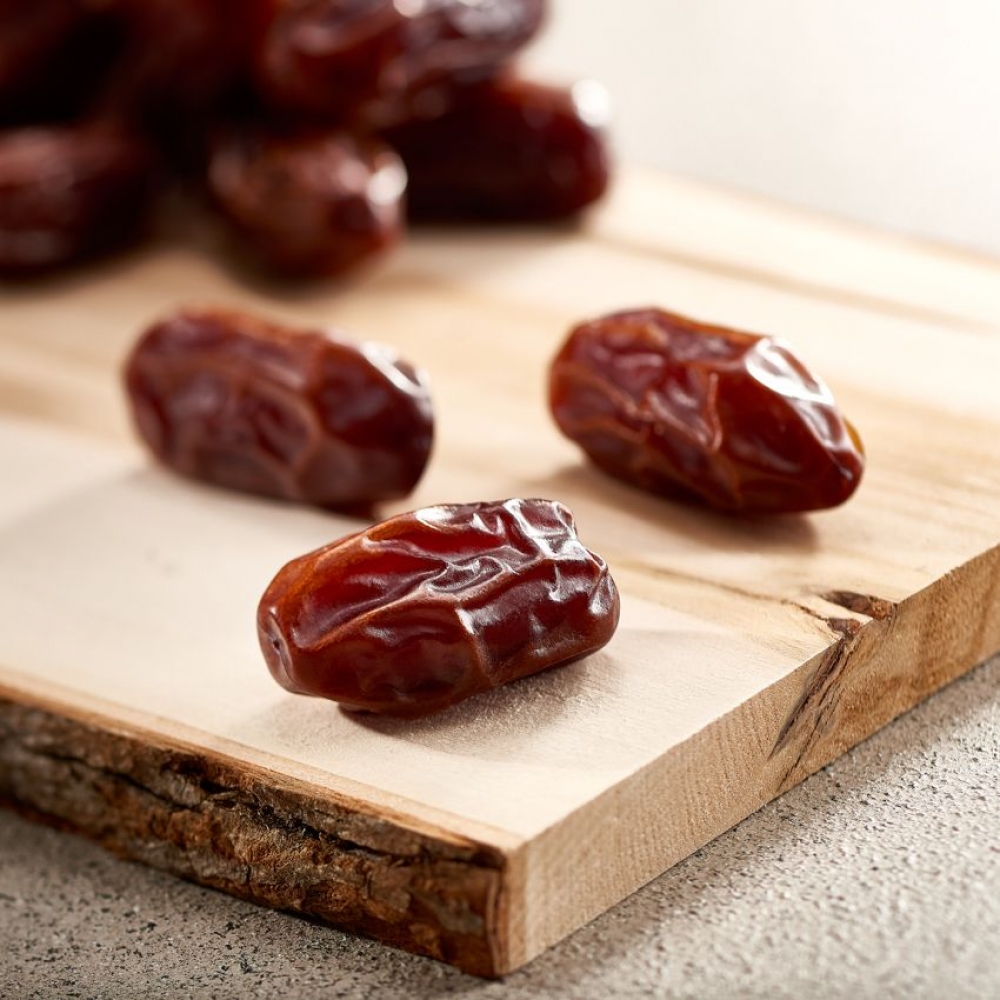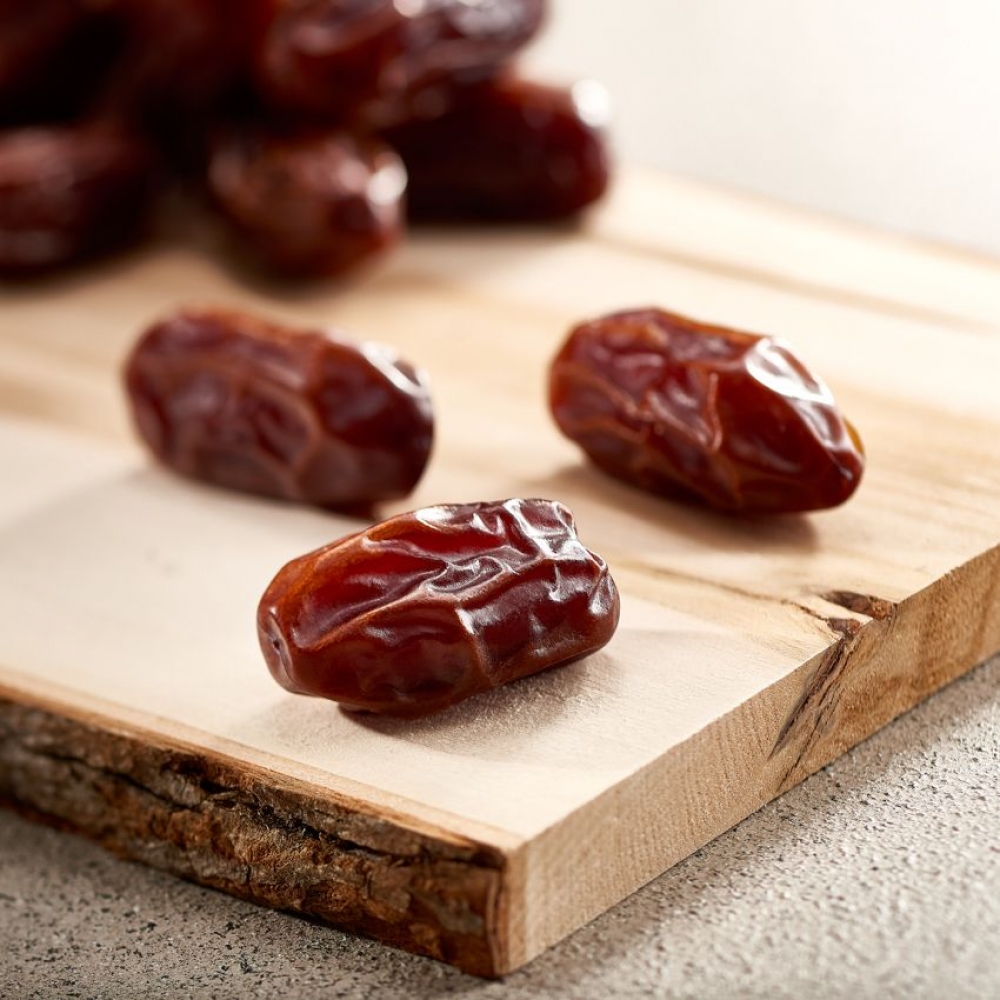 Bateel
500Gm - Khidri Premium Plain Dates
Product Code: D0101PL00 Khidri 500gms
₹ 2,490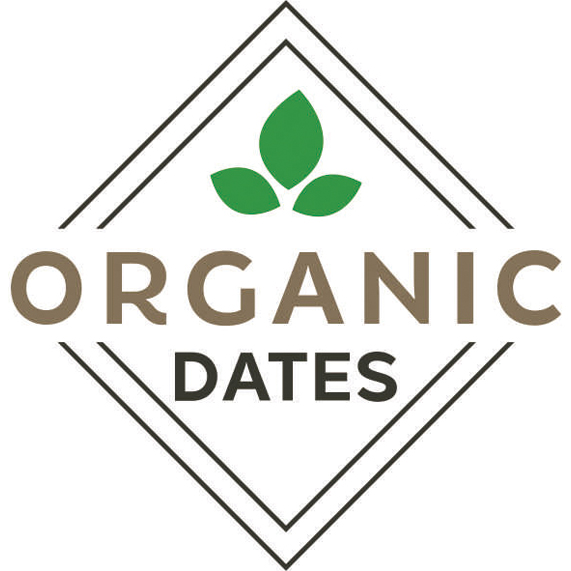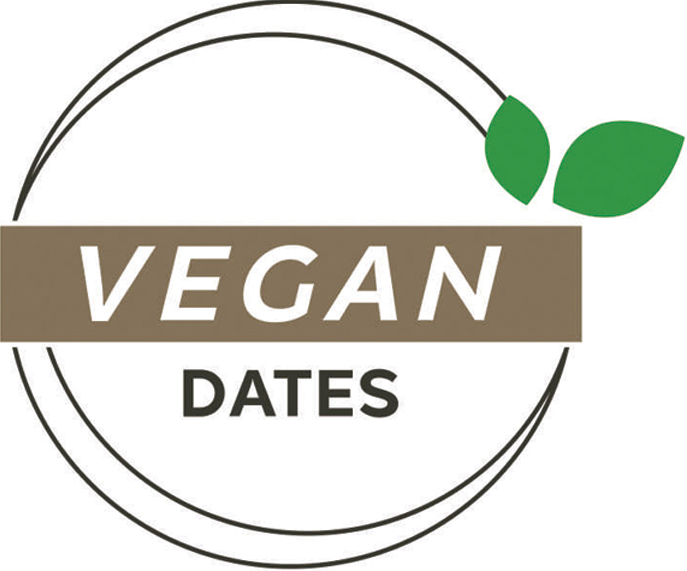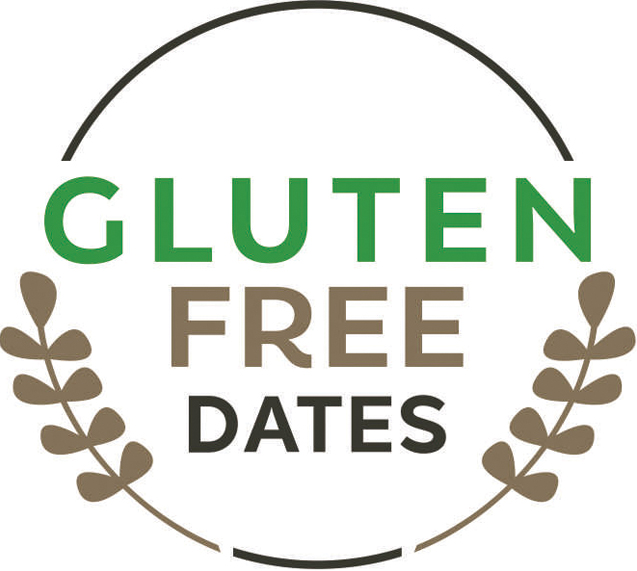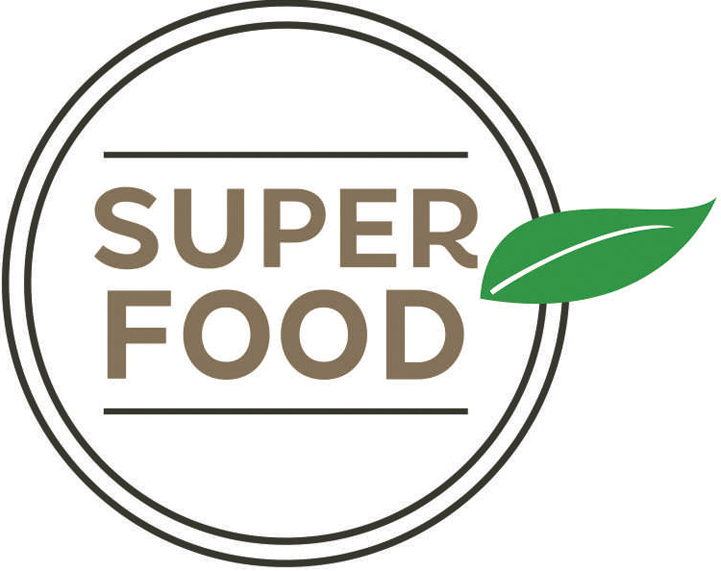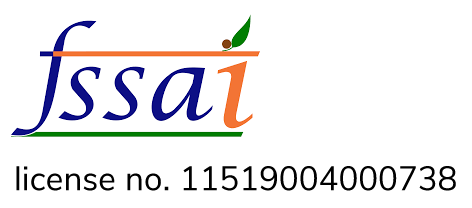 Classification - Vegetarian

Family - Dates

Grammage - 500gm

Country of Origin - United Arab Emirates (UAE)
Khidri Dates
A Bateel bestseller, our organic Khidri dates are sweet and have a delightfully chewy texture.
One of the most popular varieties, our premium Khidri dates are organic superfoods
Originally from Egypt, our home-grown Khidri dates feature a dark maroon-red skin. They are one of Bateel's most renowned date varieties, offering a sweet, raisin-like ?avour with a sumptuously delicious, lingering caramel aftertaste.
Compared to other varieties, Khidri dates have a low sugar content, making them one of the healthiest options in our collection. With a chewy texture, it is perfect for those looking for a healthy, delicious snack.
These dark and enigmatic dates are also packed with energy. If you are looking for the perfect dates for yourself, or for a date connoisseur, Bateel's premium Khidri dates are an excellent choice. Complemented by elegant wooden gift boxes, Khidri dates will make the perfect gift.
Served best at room temperature, these dates make a great healthy treat. A favourite to many, these rich, dark maroon-skinned dates will take you on an extraordinary taste journey.
Enquire Now
WE WILL GET BACK TO YOU WITH THE BEST POSSIBLE PRICE ASAP